Givenchy's Spring 2011 Collection presented in Paris was all about the beauty of Japan. The exquisite embroidery work was mind-boggling, and was both modern and traditional in technique.
You may recall seeing Cate Blanchett wearing a piece from this collection at this year's Oscars (my favorite dress of the evening).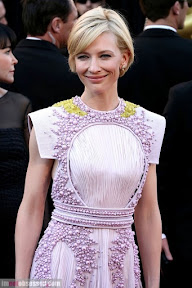 Please donate to your favorite charity.