The daffodils are blooming in Montreat, and the azaleas are about to burst, but it is cool and chilly.
I am playing with white on white and seeing how far I can get before I have to commit to a larger design area below. The work is soothing and satisfying.
As I watch the world in chaos on CNN, there is a lot to be thankful for in my little spot on the mountain.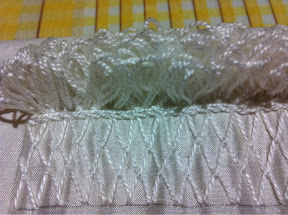 - Posted using BlogPress from my iPhone